Win your championship by recruiting top-tier heroes, teaming up with other online players, and collaborating.
TFT is an online action and strategy game similar to League of Legends.
Want to get a good ranking? Upgrade your heroes by obtaining greater equipment and coins in order to improve their skills.
In spite of failing a game, you can still earn arenas, emotes, and booms for free.
Teamfight Tactics is the ultimate PvP strategy game from the studio behind League of Legends.
Take your big-brain strategy to the next level as you draft, position, and fight your way to victory. With hundreds of team combinations and an ever-changing meta, any strategy is possible - but only one can win.
Take your place at the top by outsmarting and outlasting your enemies in a variety of competitive and social modes!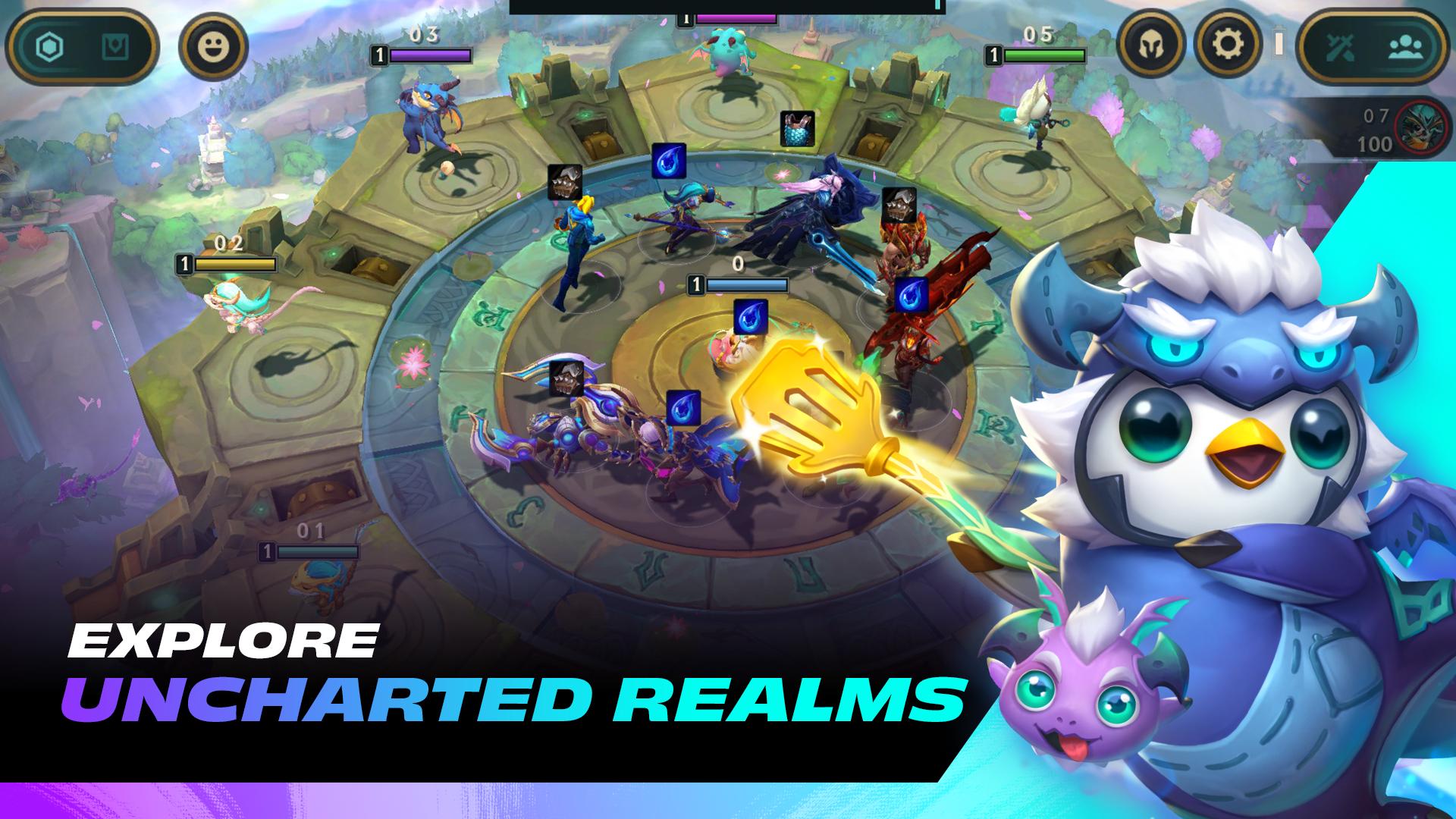 DANCE WITH THE DRAGON
Dragonlands soars onto the scene with your comp and imagination. With a new champion roster, new mechanics, and a return of a fan favorite in the form of Draconic Augments, you can explore the magic of the Dragonlands with new Little Legends Burno and Poggles, and go where the wind takes you with Chibi Yasuo.
YOU NEED TO BUILD A TEAM
Become the last player standing by unleashing an unstoppable horde of champions from a shared pool. With random drafts and in-game events, no two matches will be exactly the same, so you'll have to use your creativity and cunning to win.
GET UP AND GO
Play with your friends and destroy your foes across PC, Mac, and mobile devices. Find out if you and your friends have what it takes to win together.
RISE UP THE RANKINGS
There are countless ways to outplay your opponents with full competitive support and matchmaking. As you progress from Iron to Challenger, you will climb the ladder based on your final standing in each game. At the end of every set, you'll receive exclusive Ranked rewards!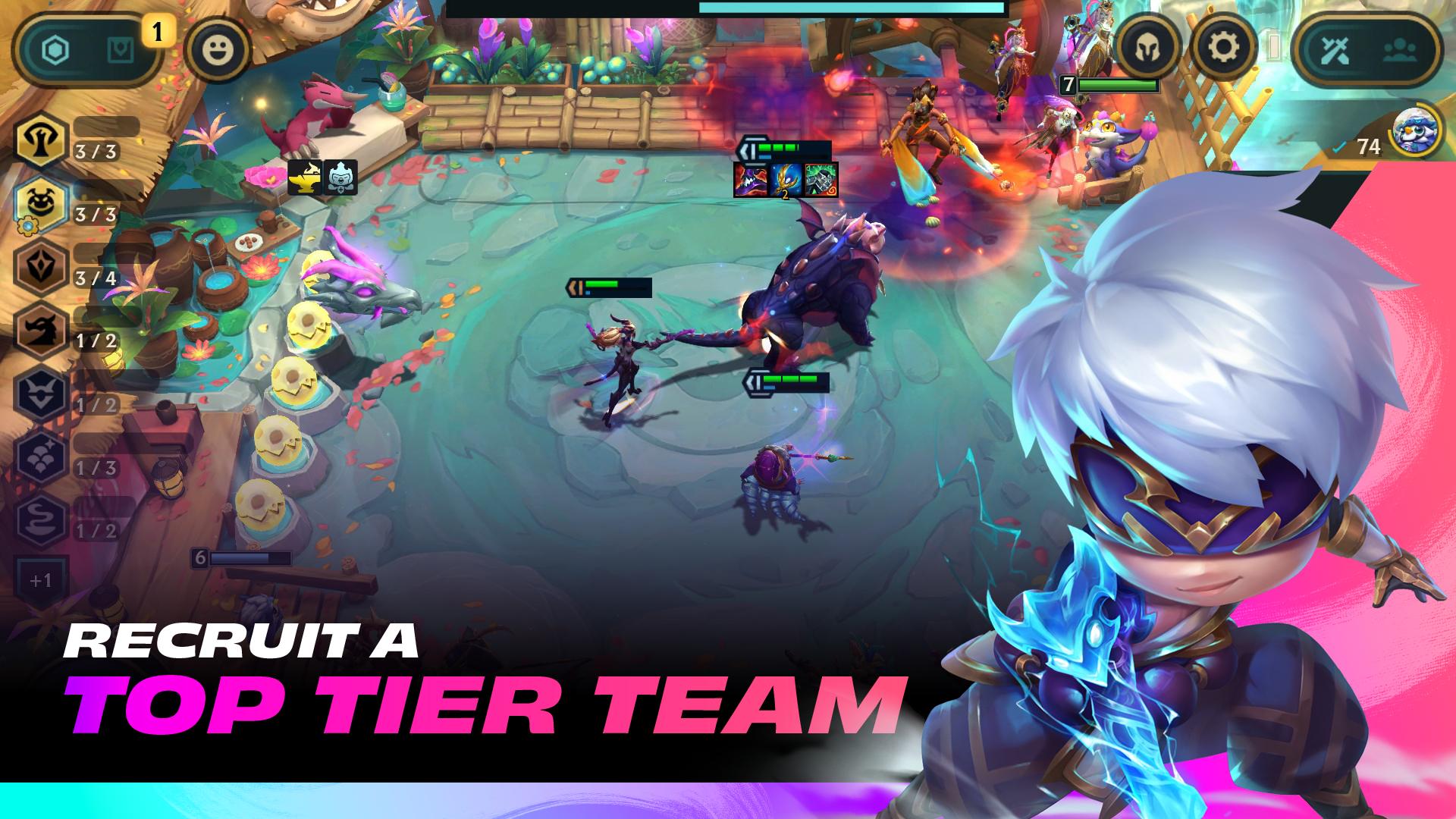 HOW TO STYLE 'EM
Personalize your arenas, booms, and emotes to make every match unique. Take to the battlefield with your favorite Chibi Champion or Little Legend! You can collect new looks by playing games or by purchasing them in the TFT store.
PLAY AND EARN
Get free loot with the all-new Dragonlands Pass, or upgrade to Pass+ to unlock set-exclusive rewards!